3 tags
3 tags
It's raining!
And rugby training is still 1hour and a half away. Please keep the rain coming. Rugby is awesome x2 in the rain.
1 tag
47 days
I have 47 days left before my first Rugby game of the season. Today is rest day buy I'm training the hardest to start the season in optimal condition. Lift heavy & Ruck'em all!!!
A rugby player's summer.
james-saddler: Eat. Run. Play. Sleep. Repeat. 
Good day everybody!
Have a good run, a good lift or whatever you do today! Kick ass!
5 tags
Full Measures
So… I have been training/playing rugby for 2 months and a half and I've been going for 1 month to the gym. Half measures Since I started training I stoped eating chips/cheetos/and all those kind of things, trying to eat some fruit and some vegetables in every meal, drinking more water but still old habits die hard and fats,red meat (a lot) and coke are still part of my...
master-0f-my-fate asked: heyy!! yeah sorry i've been away, was trecking in the Himalayas for 3 weeks and had exams before! only got back todayy. off to England on Monday for a 8 week rugby trial so probs wont be blogging much! how is all your training going? was reading Chris Hoy (cyclists) auutobiog on the plane and thought of you, ' you have to be 100% dedicated to training in order to achieve 100% out of your...
3 tags
3 tags
The harder I push, the further I go, the stronger...
5 tags
nuestrasenoradeputazos asked: In response to your post (I couldn't find the 'answer' feature), I recommend olympic lifting (especially cleans and front-squats), hollow sprints, and lots of protein shakes. Anyway, that's what I do, (I'm a tight-head prop).
6 tags
Rugby players, coaches, fans and other fitness...
Do any of you know any specific training for a rugby prop to do at the gym? I have just been playing rugby for 2 months and going to the gym for 1 week and I would appreciate some guidance and maybe some exercises that are basic for any rugby player or some that will help me get the strength and shape of a proper prop?
5 tags
Today I joined a gym!
It ha been a little over a month since I started playing Rugby and eating better (not right, just better) and today I decided it wasn't enough so I went and found myself a gym. It's pretty cool and I'm sore but I still have to go to rugby practice tonight. I guess now I can say Lift Heavy!
2 tags
"Props are wonderful people, and should be nurtured. If you are a prop, be proud..."
– http://wesclark.com/rrr/prop.html
Rugby
rugbyallday: Your Not Playing With a Team. Your Playing with Family. So you Support. Your Not Playing a Sport. Your fighting a war. Every Hit You Get You get more pumped. Every Time you get hit. You Get Back Up. Every time you get a try you achieved Every Time you dont get a try. You Go in Stronger. Rugby. Teaches you Life in a different way.
2 tags
My first RUGBY match!
Last Saturday I played my first Rugby game ever and I have to say it was fucking awesome! Since I'm a rookie I only played the first half but when it was done I was at my limit I really need to get in better shape to keep up with all the running on the field. We won! I really need to practice scrumming.
3 tags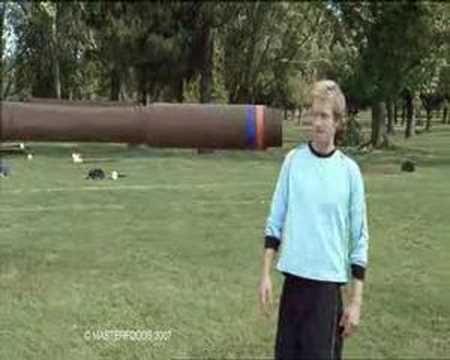 4 tags
Motivation in the form of movies
The other day flipping channels I encountered with Rocky III and just after a few minutes of watching Sly running and jumping and swimming and stuff I felt motivated like nobodies business and so I started getting ready and as soon as Rocko knocked Clubber Lang out I was at the door and went for a jog. And I was thinking that most times I watched a sport's movie I ended up thinking "hey if they...
Days 6,7,8
Busy days. Keeping the good work! Running, pushing and crunching. And still eating veggies and drinking plenty of water. This is how it starts :D
1 tag
3 tags
5 tags
day 5
Very interesting day. first I walked to rugby practice which takes places in a small field 3km away from my house and so I walked. When I was walking I felt my legs a little sore so I decided to mix things up and decided to walk backwards, I supposed that works different kinds of muscles in our legs right?, so as I kinda jogged backwards cheking for holes on the sidewalk people in their cars and...
Off to Rugby practice!!!! Let's Ruck!!!
3 tags
"You're gonna have to go through hell, worse than any nightmare..."
– Rocky IV
4 tags
Day 4
Today some cardio and arm workout plus push ups. Thanks to all the people who gave me ideas for a motivational motto, I'm still thinking about it.
4 tags
I'm in the need of a motivational motto that keeps me going when exercising and gets me out of the couch. Any suggestions?
6 tags
Day 3
Well today I was feeling sore for all the running in the past days but I still managed to walk 3km (1.8 miles). And I just got back from Rugby practice it wasn't that hard but it was no picnic either but today the pitch was really dry and I'm literally sneezing dirt. No bruises today but maybe I'll find some tomorrow as usual. and thats pretty much it. NOTE I hate eating...
3 tags
Day 2
I ran 1km and did some cardio. The amazing thing was that I ate 2 bananas and 2 apples and also drank plenty water. Good day!